Top sellers from Water Bottles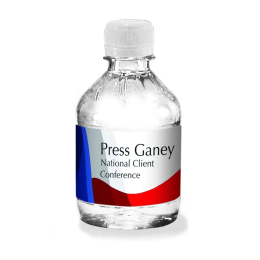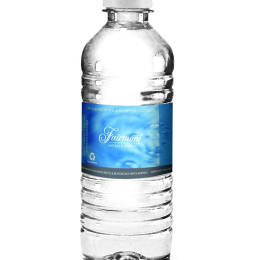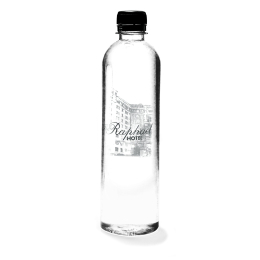 Custom Printed Promotional Plastic Water Bottles
Description
Custom printed promotional plastic water bottles have become a popular and effective way for businesses to promote their brand. These promotional water bottles are often given away as freebies to customers or distributed at events such as trade shows or conferences. They can be personalized with a company's logo or message, making them a powerful marketing tool.
One of the benefits of custom printed promotional water bottles is that they provide a practical item that people can use on a daily basis. As consumers become more environmentally conscious, they are more likely to use a reuse even plastic water bottles, which means that a promotional water bottle can be used for an extended period of time, increasing the visibility of the brand.
Furthermore, customized water bottles come in a range of sizes, colors, and materials such as plastic, metal, or glass, making it easy to find one that fits the specific needs of the organization or event. This means that businesses can choose a promotional water bottles that aligns with their brand values and style.
Custom printed promotional water bottles also have a low cost per impression compared to other promotional items, making them a cost-effective marketing tool. They are also versatile and can be used in a variety of settings, such as at the gym, in the office, or while traveling, increasing the visibility of the brand to a wider audience.
Sudek USA produces customized water bottles for any size of company. We offer personalized water bottles in several sizes. Custom labeled water bottles are use anywhere. Corporations, food service, luxury hotels, restaurants, lounges, clubs, high-end hospitality venues and wholesalers use Sudek USA personalized water bottles.
Overall, custom printed water bottles offer a sustainable and effective way to promote a brand or cause while also providing a practical and useful item for consumers. They can be used as a cost-effective marketing tool and a way to support a more sustainable lifestyle.
Sudek USA bottles use Purified Water (Purified by Reverse Osmosis, Carbon Filtration and Ozonation) as well as Award Winning Natural Spring Water. We adhere to all EPA standards for both Purified water and Spring water, ensuring that each water bottle is free from contaminants. Our bottles, caps and our custom labels are of the highest quality, 100% BPA Free and 100% Recyclable. We also now offer rPET bottles which are eco-friendly bottles made from recycled plastic bottles.
Advertising on a bottle of fresh, great tasting water is an excellent way to reach your customers and make them feel happy and refreshed! And what better time to sell to them!
Why Custom Bottled Water
Custom Label Bottled Water

bottles will promote your company / brand instead of someone else's!

Custom Bottled Water

is healthy and free of preservatives / caffeine / sugar!

Advertising on a bottle of fresh, great tasting water

is an excellent way to reach your customers and make them feel happy and refreshed!
Why you should order from The Sudek USA?
Sudek USA mission statement focuses around Customer Service and Quality. And we follow through on this. Our excellent customer service staff try their absolute best to answer every phone call and respond to every e-mail inquiry the same day!

FAST TURN TIMES – Sudek USA has the Fastest order turn times in the industry.

Sudek USA will SAVE you a boatload on shipping! We ship from CA, AZ, ID, TX, PA, MD, FL & Alberta Canada.

Sudek USA only uses the highest quality water bottles and top of the line digitally / flexo full color HD, water proof custom labels.

We are a 5 STAR SUPPLIER

We are 100% made in the USA and Canada!
Sudek USA offers purified water and spring water. See below.
PA plant – Spring Water, MD plant – Purified Water, FL plant – Purified Water, TX plant – Purified Water, CA plant– Purified Water, ID plant – Spring Water and Canada plant – Purified Water
Size 12oz