Top sellers from Glass Covers - Stancaps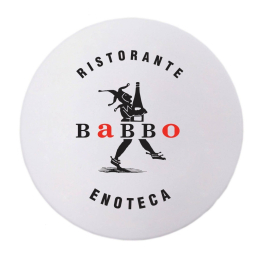 Custom Printed Glass Covers 56 millimeters
Description
Elevate Your Brand and Prioritize Guest Comfort with Hotel Paper Glass Covers / Stan Caps.
Introducing our premium Hotel Paper Glass Covers / Stan Caps, designed to enhance your brand image while ensuring the utmost protection for your guests' glasses and cups. Crafted from top-quality paper, these covers are the epitome of sophistication and practicality.
Customization is at the core of our service, allowing you to imprint your unique design or logo onto our glass covers. By incorporating your brand identity, you create a memorable experience for your guests while reinforcing your commitment to excellence.
For years, our custom printed glass covers have been the preferred choice within the hotel, motel, and healthcare industries. With a proven track record of reliability, these covers have become synonymous with maintaining hygiene standards and elevating the guest experience.
Sudek USA offers an extensive range of custom printed and plain glass covers, catering to industry-standard cup, glassware, and mug sizes. Choose from our wide selection of 47 diameter sizes, ranging from 45 millimeters to 117 millimeters. Whether you require a snug fit or a more relaxed cover, we have the perfect size to suit your needs.
Our glass covers are available in two options: plain white for a timeless and elegant look, or custom printed to showcase your brand's unique aesthetic. With the ability to tailor the glass covers to your exact specifications, you have the opportunity to create an immersive and personalized experience for your guests.
By utilizing Sudek USA custom printed glass covers, you demonstrate to your guests that their well-being, health, and comfort are of utmost importance to your establishment. These covers act as a visible symbol of your dedication to maintaining the highest standards of cleanliness and care.
Invest in our Hotel Paper Glass Covers / Stan Caps today and let your brand shine while prioritizing guest satisfaction. Discover the perfect blend of practicality, aesthetics, and brand reinforcement for your hospitality establishment.
Hygienic protection for room service

Insulate drinks

Excellent for advertising
Material - Matte Paper
If you need smaller sizes of custom printed glass covers in 45 mm, 48 mm, 51 mm, 52.5mm, 53.5 mm, 54mm, 54.5 mm, 55 mm and 55.5 mm sizes email info@sudekusa.com and we will quote you.
If you are not sure about the size you need, we will send you measuring kit with different sizes of glass covers - stan caps. See our web images for the way the glass covers should fit your glasses and measuring guide. Make sure to measure your glasses covers in millimeters, so the custom printed or plain glass covers / stan caps will fit on your glass correctly.
*** The glass covers cannot be returned or refunded if they will not fit the size or sizes you provided. ***
Size - 56 mm diameter