Top sellers from Matches, Matchbooks and Lighters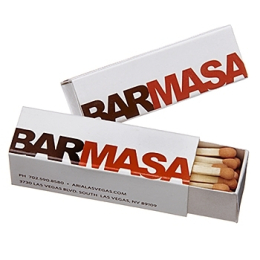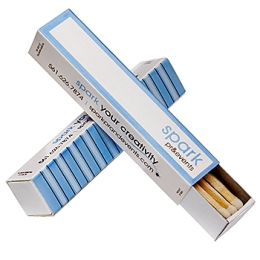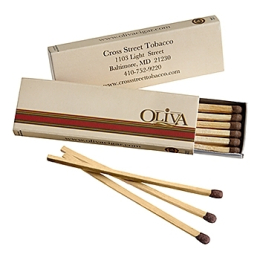 Promotional Matchboxes-Style 1016 D
Description
Corporate event matchboxes also found on Google as custom printed Promotional matchboxes and matchbooks, are a popular promotional item that companies can use to increase brand visibility and awareness at various events. Sudek USA corporate event matches are customized with the company's logo or message and are distributed as giveaways or used as decorative elements at the event.
Corporate event matches are a practical and affordable promotional item that can be used for a variety of corporate events such as trade shows, conferences, and corporate parties. They are easy to distribute, and their compact size makes them convenient to carry around.
Corporate event matchboxes can be a great conversation starter and a unique way for attendees to remember the event and the company that sponsored it. When it comes to personalized matchboxes, companies have several options to choose from. They can select the color, design, and size of the matchbox to fit the event's theme and branding.
Some companies even choose to add additional information to their corporate events matchboxes such as a website or social media handle to encourage further engagement. Promotional matches are not only a useful and practical item, but they can also be an eco-friendly option. Companies can opt for custom printed matchboxes with 3-, 4- or 11-inch-long match sticks.
Sudek USA corporate event matchboxes are a versatile and cost-effective promotional item that can help companies increase brand recognition and visibility. They are practical, customizable, and environmentally friendly, making them an ideal option for any event.
Sudek USA custom printed corporate events matchboxes are the perfect addition to any occasion or business! These little matchboxes are the ultimate way to add a touch of personalization to your event, while also serving a practical purpose.
Each custom printed matchbox is made of high-quality materials and measures approximately 2 inches, making it the perfect size to slip into your pocket or purse.
These custom printed corporate matchboxes are perfect for a variety of corporate events, weddings to birthdays and baby showers. They make great party favors, place card holders, or just a fun addition to your table setting.
Not only do these custom printed corporate matchboxes look great, but they are also functional. Each matchbox contains approximately 8 to 9 matches, making them perfect for lighting candles, starting a fire or lighting your favorite cigar.
Ordering your custom printed matchboxes is easy! Simply choose your desired design, upload your artwork, and we will take care of the rest. Your corporate matchboxes will be printed with high-quality ink, ensuring that your design looks vibrant and clear.
Make your business unforgettable with our custom printed corporate matchboxes!
***Note: Domestic custom printed matchboxes are printed in spot colors that are converted to CMYK and match as close as possible to your spot colors. If you want us to print your matchboxes in spot colors we could provide you with our imported matchboxes, that are printed in spot Pantone PMS colors***
Match tip color - White tips on natural wood match sticks
Extra charges - Matte varnish
Material - Wooden matchsticks
Size - Top/Bottom: 2¼" x 15/16"; Two Sides: 2¼" x 5/16" (8-9 Matches / 2-Inch)
Shipping Case: 100 match boxes per inner caddy x 50 caddies = 5,000 match boxes per carton. Dimensions: 23" x 8.5" x 20" = 2.3cft. Weight: 36 lbs.