Top sellers from Flag Picks, Drink Stirrers and Swizzle Sticks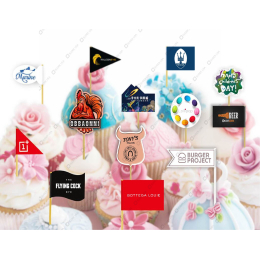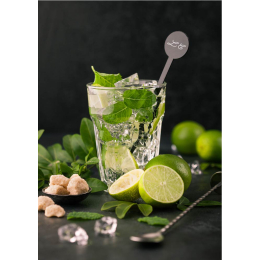 Custom Printed Logo Restaurant Wooden Flag Picks
Description
Custom printed logo restaurant flag picks are a practical and stylish way for businesses to add a personal touch to their dining experience. These eco-friendly logo restaurant flag picks are made from sustainable materials such as birchwood or bamboo, making them an environmentally conscious choice for businesses looking to reduce their environmental impact. Sudek USA personalized wooden flag picks come in 2.5", 4" and 6-inch long sizes. Custom shapes and additional sizes are available email info@sudekusa.com
Custom printed flag picks allow businesses to showcase their logo or brand name, creating a unique and memorable dining experience for their customers. Sudek USA custom printed flag picks are perfect for use in logo restaurants, cafes, bars, and other food and beverage establishments, providing an opportunity to promote a brand in a subtle and effective way.
Custom Flag picks are versatile and can be used for a variety of purposes such as garnishing food items, identifying different dishes or ingredients, or adding a decorative touch to cocktails and drinks. By providing custom printed flag picks, businesses can add a personal and professional touch to even the smallest details of the dining experience.
Wholesale custom printed wooden flag picks is also a practical option for businesses. By purchasing in bulk, businesses can negotiate better pricing and reduce the cost per unit. This is especially useful for businesses that go through a high volume of flag picks, such as catering services or large events.
Custom printed restaurant flag picks are also a sustainable option compared to plastic alternatives. Businesses that are committed to reducing their environmental impact can opt for these eco-friendly alternatives, promoting a message of sustainability and reducing their overall carbon footprint.
Sudek USA custom printed logo restaurant wooden flag picks are a practical and affordable option for businesses looking to add a personal touch to their dining experience while promoting their brand. With the added benefits of wholesale ordering and environmentally friendly materials, custom printed wooden flag picks are an excellent choice for any business in the food and beverage industry. These versatile and stylish flag picks are sure to impress customers and add a professional touch to any dining experience.
You could search for custom printed logo restaurant wooden flag picks on line by typing the following.
Custom Wooden Flag Picks - Custom Wooden Flags - Custom Logo Flag Picks - Custom Logo Flag - Custom Mini Flag Picks - Custom Mini Flags - Custom Flag Picks Cheap - Custom Flags Cheap - Mini Flags on a Stick - Cheap Custom 1 3/4" x 1.25" Flags - Custom Flags 1 3/4" x 1.25" Double Sided